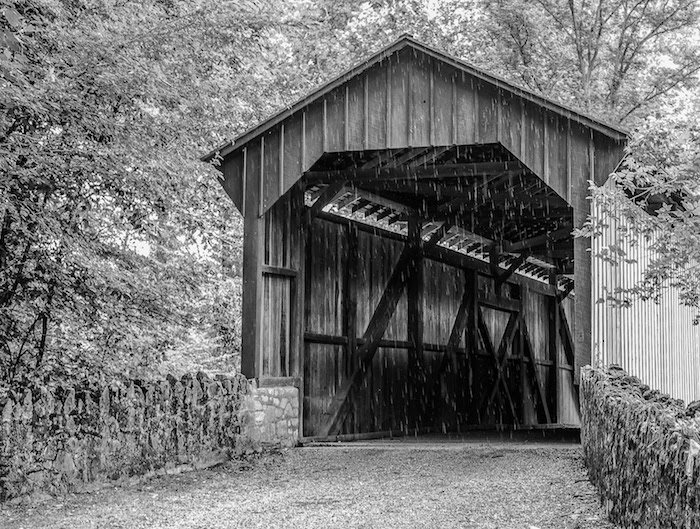 Happy August! I hope you are having a great summer and have had a chance to enjoy some vacation time or that you are looking forward to an upcoming vacation. I haven't taken a vacation yet, but I've been enjoying our area's beautiful parks and conservancy land during my free time. The photo above was one I took on a hike during a light rain at The Brandywine Conservancy's Laurels Preserve last Saturday.
My team soared through our busy spring with a record number of sales and that meant a record number of settlements over the past 2 months. I often say a primary goal is smiling faces at happy settlement tables. We've had more than our share of those so far this year and look forward to more as we look forward to the balance of the year. If you have a friend or family member we can help, give me a call. We will do our very best to keep them happy from start to finish.
I want to remind you to "save the date" for our annual Client Appreciation Pumpkin Give-Away. You are invited to join me and my team at our office on October 7, 2017 between 9:30 and 1:30 to say hello, enjoy a fall snack, have a fall family portrait taken and pick out a pumpkin. It is one of my favorite events. I hope you can join us.
We also want to invite you to support or run in the Kennett Square Half Marathon on November 4, 2017. We are proud to be sponsoring this event, and will also host the aid station at mile 4. Last year our theme was "There's No Place Like Home..." complete with pint-size Wizard of Oz characters. I'm excited about the theme we've chosen this year. I can't wait. Register to Run...or learn more. If you register, enjoy a $10 registration discount by using the discount code: RUNMANNERSTEAM.
Enjoy the rest of the summer, and don't hesitate to call me with any real estate questions.
Best wishes,
Susan Manners
Pumpkins are coming October 7, 2017