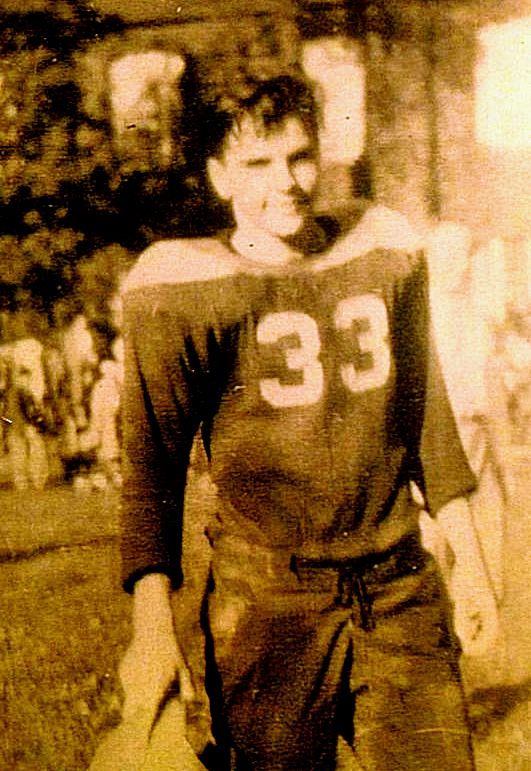 Alex Manners - 1944
Happy Fall!
Maybe it's too early to say "Happy Fall!" since we are still enjoying this summer's glorious weather that has never been too hot. The 2014 spring real estate market started late, and now the market is acting like it's early summer. Although the great weather and the spring-ish real estate market persist, there is no questioning that fall and football are around the corner.
My family experienced a sad loss when my dad passed away earlier this year, and this will be my first Eagles season without him. We spent the 70s and 80s attending Eagles games at the Vet together, and over the years we shared our love for and frustration with the Eagles during the team's ups and downs. As a tribute to my dad's love for football, I've shared a photo taken around 1944 when he played quarterback at John Bartram High School in West Philadelphia. I love this photo, and am pleased to share it with you.
As we look toward the fall, my team has some great special events coming up. We are proud to be a sponsor of the "Tribute to the Jersey Boys" concert presented by The Flash on September 6 at the Mushroom Festival in Kennett Square. "Like" our team page on Facebook at www.facebook.com/susanmannersteam and post "Jersey Boys at the Flash" for a chance for 2 VIP front row tickets to the concert. To buy tickets for the concert go to www.kennettflash.org.
We are proud to extend an invitation to our past and present clients and friends for the 3rd annual Susan Manners' Team client appreciation pumpkin give-away at our office in Chadds Ford. This fun event will be held Saturday, October 4th from 9:30 to 12:30. Please plan to join us for an apple cider doughnut, a cup of coffee or cider, and a free pumpkin. I'd love a chance to say hello.
If you can think this far ahead, we will once again host a photos with Santa event on a Sunday (TBD) in early December. This was a great success last year and a happy opportunity for holiday fun.
We have been busy selling houses throughout this year, and will be continuing to do so between all these upcoming activities. I was pleased to hear today that for July 2014, our company's sales are 30% ahead of 2013 in pending sales. Listings have been in short supply over the past few years, but the inventory is finally increasing. Our team's listing inventory has grown through the year, and the importance of excellent condition and careful pricing is clear. Many of our listings this year have sold quickly, and at top dollar (in some cases over asking price). As always, I'm happy to talk to you about the market; please don't hesitate to give me a call or send an email.
In the meantime, enjoy the rest of the summer and the upcoming fall season.
Susan Manners