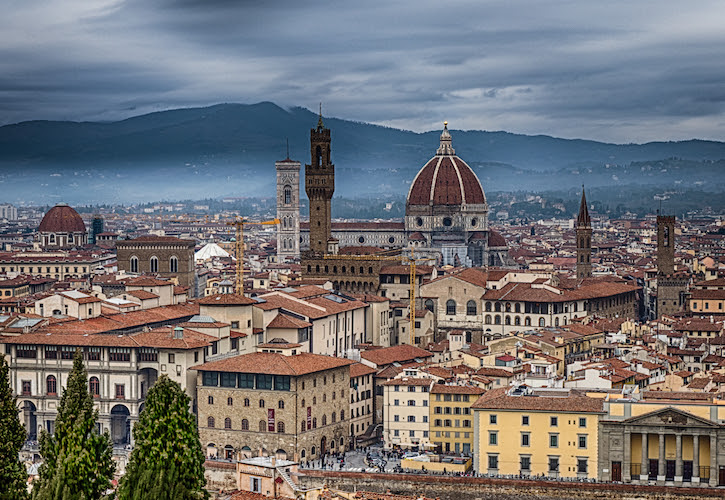 Happy New Year! When you receive this New Years hello I'll be on a plane returning from a remarkable vacation in Italy. I took the photo I shared above on New Years Eve from the beautiful Boboli Gardens in Florence. Winding our way up the narrow Florence streets to Boboli was a big climb. but wow, was it worth it!
My holidays couldn't have been more special or memorable, and although I missed my family and our traditional holiday festivities, I'm so fortunate to have had this beautiful time. I feel very lucky.
As I reflect on this trip and think about returning home tomorrow and to work on Wednesday, I can't help but consider the fresh start that a new year and a return home brings. 2017 was a great year for me and my team, and I'm looking forward to our continued success in 2018.
For many people, a home sale or purchase is the ultimate fresh start. Like a New Year, embarking on the home buying or selling process is stressful, exciting and full of unknowns. In my years as a Realtor, I'm most proud of helping my clients navigate through the buying or selling maze with ease and grace. A low stress experience is always our goal, and in 2018 we would love to help you, your friends or family. Please don't hesitate to call with any real estate questions or needs. We are here and eager to be of service.
Whether or not you are thinking about buying or selling, I invite you to follow us on Facebook. We share tips on buying, selling, decorating and our area, as well as sharing information about our listings and our team. It's a fun way to keep up with our team. Here's the link - Susan Manners Team on Facebook.
And in the meantime, I send wishes for a happy, healthy and successful 2018.
Best wishes,
Susan