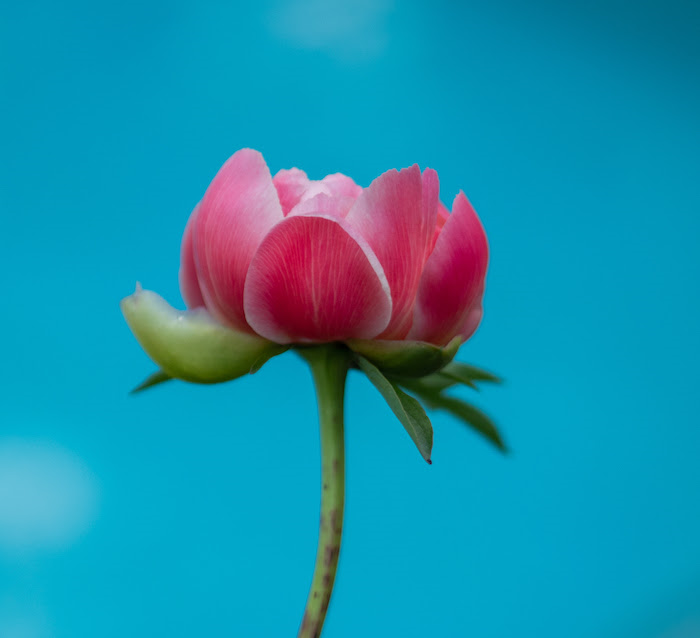 Backyard Peony. Photo by Susan Manners
May was at least as rainy as April, but there were also beautiful flowers and lots of home sales by our team. Now it's June, the month when the spring market rushes to its end. We are ready.
We had reason to celebrate in May for recognition we received for our recent success. Our team is proud to have received the BHHS Fox & Roach Chairman's Circle Platinum Award for 2017, ranking us among the top 1% of agents for sales production within our nationwide network. I am also proud to have been recognized as a Philly Five Star Real Estate Agent for the 8th year. Five Star is recognition based on client and agent reviews, as well as production. In the Philly market of 19,000+ agents, about 950 agents receive this recognition. We appreciate being recognized with awards like these, but what makes us feel best is happy clients smiling at settlement and referring us to their friends. We love that.
We are looking forward to another busy month in June and we have a number of listings going onto the market soon. If you know a prospective home buyer waiting for new listings, please take a look at this list and have them give us a call if any might meet their needs. Here is the sampling of affordable homes we have coming on the market:
A classic Hockessin 4 bedroom, 2 1/2 bath colonial backing to wooded open space - $479,900 Listing agent Susan Manners
A 2 BR, 2 bath Armstrong model home in Foxfield w/ screened porch and basement - $375,000 Listing agent Susan Manners
A 3 BR & 2 bath end unit townhouse in Clifton Heights with updated kitchen and bathrooms - $164,000 - Listing agent Suzanne Connor
Large, 3 BR, 2 1/2 bath charming stone twin w/updated kitchen and attached garage on N. Van Buren St, Wilmington - low $200,000s - Listing agent Meala Duckworth
Single Family home with 3 BRs, 1 1/2 baths with large fenced yard on Pennsylvania Ave, Claymont, DE - Low $200,000s - Listing agent Meala Duckworth
Expansive single, 2 family with potential for office use in Coatesville. Mid $100,000s Listing agent Brian Spangler
We will be busy in June. It will be a great start to summer.
Enjoy,
Susan