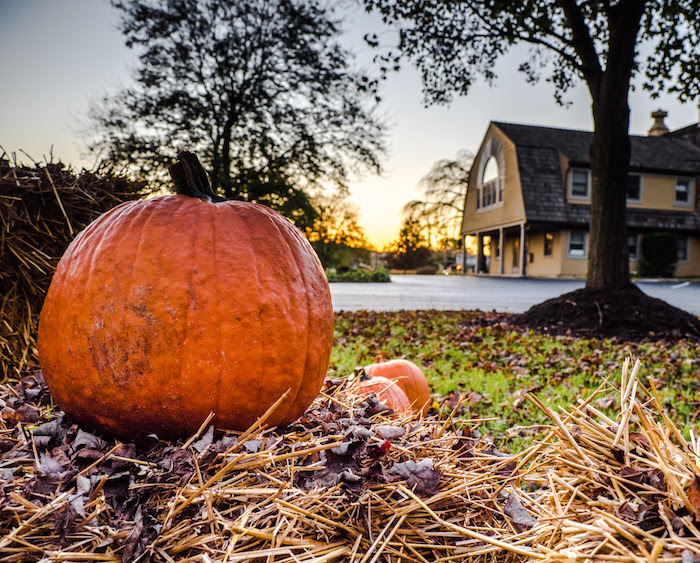 Our 6th Annual Client Appreciation Pumpkin give-away...a resounding success!
We had an amazing Saturday early in October when we celebrated our clients by hosting our 6th annual Client Appreciation Pumpkin Give-Away. There's no question this was our best "pumpkin day" ever. We warmly welcomed so many recent and long-ago clients, shared a snack, took a photo & helped carry pumpkins to cars. This event is our way of saying thank you for supporting our team with your business and referrals. Whether or not you were able to attend our gathering, please know we appreciate your business and referrals, and that our goal is to provide the highest quality service every day.
We continue to have a wonderful real estate year, with one of the best Octobers in years, and continued strong activity even as we approach what is typically a quieter time of year. As I think I've mentioned every month this year, we still need listings. There are buyers waiting. If you know of anyone who we can help with a sale (or purchase) now or in 2018, please give us a call. We are eager to help.
In the meantime we are proud to be sponsoring the 2nd annual Victory Kennett Square Mushroom Cap Half Marathon this Saturday, November 4, 2017. We will be manning the water station at mile marker 4, and once again our team's kids will be adorably dressed up to inspire the runners (our theme is secret) and the adults will be cheering along while handing out water & Gatorade to the 700+ runners. If you are near Kennett Square on Saturday and want to come to cheer please join in the fun. Here is the link to all the info: Mushroom Cap.
We also want to take a minute to wish you and your family a wonderful Thanksgiving. We hope it's filled with family, friends and fun.
Best wishes,
Susan