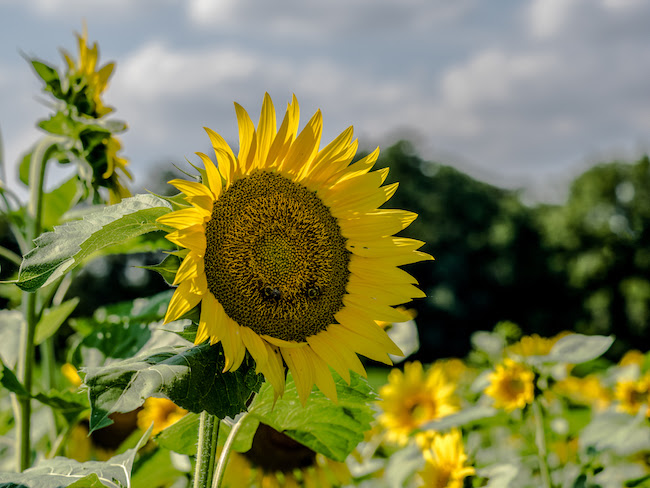 And suddenly, it's September. Happy Fall!
I share my photos in my monthly newsletters (and many more on Facebook and Instagram) because for me, the best anecdote to a stressful life is hiking in a beautiful park or preserve and taking photos of that beauty. Real Estate is a stressful business and my goal is to make every transaction as stress free as possible. Calm is my default demeanor and nature & photography help me maintain that disposition. I hope some of that calm translates in my photos when I share them each month.
I also like to share information about the amazing parkland we have in our area. The sunflower fields where I took the photo above are at the Brandywine Red Clay Alliance in Pocopson Township at 1760 Unionville Wawaset Rd, West Chester, PA 19382. The fields are spectacular and worth a visit. Hurry before it's too late!
Our August was stellar, with our sales for the month bringing our 2017 sales to date nearly equal to the total sales for 2016. But we are still in need of listings so please spread the word. The homes that are selling best are pristine, clean & updated. If you are thinking of selling in the next few years go ahead and update that bathroom that needs a facelift. You can enjoy it now and you will thank yourself when the time comes to sell. I'm always happy to recommend contractors who can help.
Finally, I want to share the photo below from the day my team and I spent in NYC celebrating our year so far. Earlier this week, on a picture perfect day, we enjoyed the musical Come From Away, which tells the story of the goodness and resilience demonstrated in the town of Gander, Newfoundland when planes were grounded there and the tiny town welcomed 7000 unexpected guests in the days after 9/11. I'd recommend it. We ended our day at The Refinery Rooftop with good food & drink, a view of the Empire State Building, and time to enjoy each others company. I loved that day!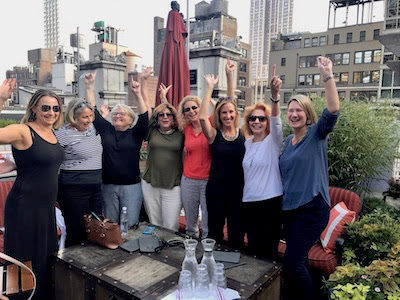 Now we are ready to finish the year with a bang. Can we help you or any of your friends with their real estate sale or purchase?
One last reminder - please join us at our Pumpkin Giveaway Client Appreciation Event on Oct 7 from 9:30 to 1:30 at our office in Chadds Ford. Please stop by.
Happy fall!
Susan